Celebrating 23 Years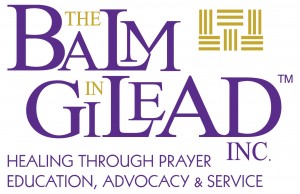 The Balm In Gilead is an international, not-for-profit, non-governmental organization whose mission is to prevent diseases and to improve the health of individuals who are disproportionately affected by high rates of health disparities, especially HIV, hepatitis C, cervical cancer, and sexual violence. The Balm In Gilead provides support to faith and other institutions in areas of program design, implementation and evaluation, which strengthens their capacity to deliver programs and services that contribute to the elimination of health disparities. The Balm In Gilead provides direct services in areas of HIV testing & counseling and support for orphans and vulnerable children in Tanzania.
The Balm In Gilead is committed to a dynamic, community-driven approach that contributes to a lasting response to health disparities. The Balm In Gilead has implemented a sustainable, integrated system of public health and faith principles within African and African American communities which helps to improve the health and well-being of individuals living in urban and rural communities.
The Balm In Gilead's nationally recognized Community Mobilization Model guides faith and other institutions in becoming community centers for health promotion and disease prevention. The 5-stage model aims to move organizations through a series of phases in order to strengthen leadership, organizational and management capacity; enhance technical knowledge and skills, and improve communication and advocacy competencies.
 Our Guiding Principles
 We believe that all people facing health challenges are welcome at the table of grace by the unconditional love of God and that their voices must be heard and respected.
 We believe that faith and other institutions are uniquely positioned to play a major role in efforts to improve the health status of people living in the communities they serve.
To learn more about The Balm In Gilead visit www.balmingilead.org.